BLESSING ELEMENTARY SCHOOL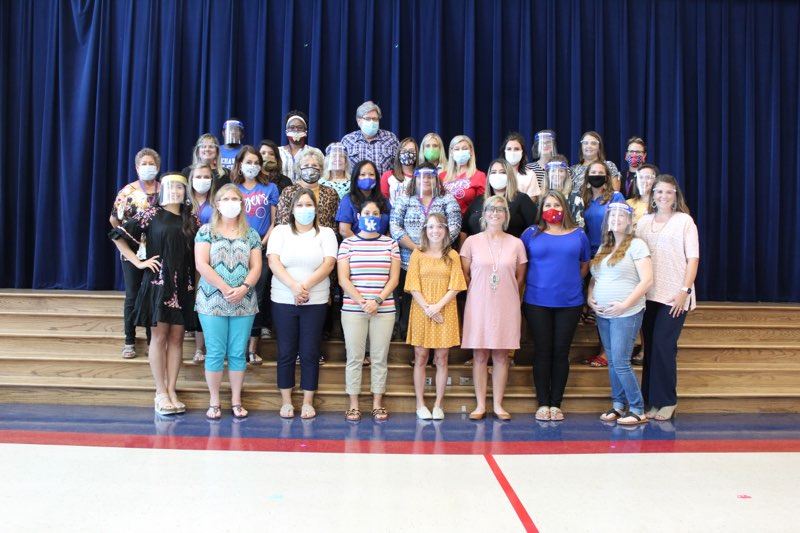 For our Word of the Day program, students are encouraged to write a sentence using the word of the day and drop it in their grade level bucket in the front hallway each morning for a chance to have their sentence read during announcements! Word of the Day Calendars are given to the students to keep. Don't forget to write your first and last name with your sentence, as well as your grade level! Click on the link below to view the WOD calendar!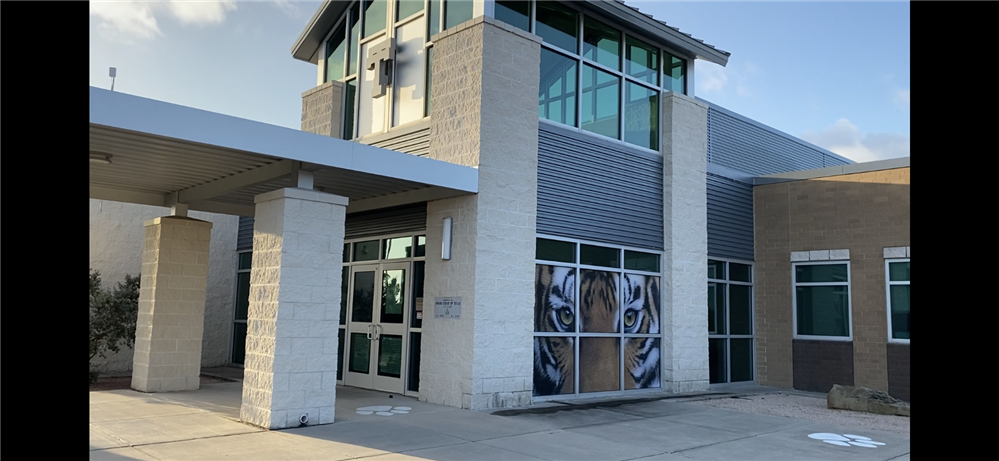 Campus Updates 04/20/2022

Teacher Appreciation Week begins May 2!

While our teachers love receiving gifts and goodies during this special week of recognition, a thoughtful note from their students and parents also goes a long way. Here are some other fun and creative ideas for celebrating these unsung heroes: https://www.yourmodernfamily.com/what-teachers-really-want-for-teacher-appreciation-week/

Parent Informational Meeting

A brief Parent Informational Meeting was held on Thursday, April 14th before the 4th and 5th grades' Easter parties. You may view the presentation here: Parent Info Mtg 04.14.2022

STAAR Updates

Many of you may have already heard about the updates to STAAR that have been made over the last couple of years, and the expected changes we will see for next year as well. Click the link to the left, "STAAR Stuff" to be redirected to the TEA's State Assessment page for Students and Families. There you'll find more information about our state assessment, as well as resources to help prepare your student for the STAAR. We will be reviewing the new online testing platform and practicing using its features with students in grades 3-5, but you can also access these tools from home for extra practice. Be sure to contact your student's teachers for more individualized information about your student's academic progress.

Parents of students in grades 3-5 should have recently received a copy of their student's most recent STAAR Benchmark scores. This report will show you how your student performed on last year's STAAR test (available for 4th and 5th graders only), compared to how they are currently performing in the same subject areas. Note on this report the number line that shows the three levels of "passing" standards, according to the state of Texas: Masters, Meets, and Approaches. While it is our goal for all students to score within the Meets and Masters range, it is more important for your student to show growth from last year to this year. That means that they must score the same or better than they did last year, which indicates that your student has learned and made progress during this school year.

While we do put a lot of emphasis into student achievement on these STAAR tests, we also know that your student is so much more than a test score. And while performance on standardized tests does correlate with academic progress and success, it doesn't tell the whole story. Our students are pretty special, and they have so many interests outside of school. They aspire to be doctors, welders, farmers, artists, mechanics, scientists, pro athletes, teachers, and bakers. They truly are our future! We are proud of each and every one of our students, and we look forward to watching them continue to grow and mature into some pretty awesome humans. We are lucky to get to have a front-row seat for part of that journey.

Thank you for continuing to support your student and this campus. We could not do what we do without our amazing parents.

Merideth Dodd
Principal

End of Year Activities

We have lots of fun things planned, and STAAR testing is also sandwiched in! Be sure to check our campus calendar as well as your student's backpack and/or daily agenda to be certain you don't miss anything. Here's a rundown of what we have planned so far...

May 2: Teacher Appreciation Week

May 10: Math STAAR (grades 3-5)

May 10: Kindergarten Trip to Schulman's Movie Theater

May 11: 2nd Grade Trip to Schulman's Movie Theater

May 12: 1st Grade Trip to Schulman's Movie Theater

May 12: Reading STAAR (grades 3-5)

May 13: Science STAAR (grade 5) and STAAR Make-Up Day (grades 3-4)

May 16: STAAR Make-Up Day (all grades)

May 16: PTO End of Year Bash

May 17: Awards Ceremonies (1st-5th)

May 18: Kindergarten Graduation

May 19: Talent Show and Early Dismissal at 1:00 PM (LAST DAY OF SCHOOL!)

May 20: Teacher Work Day

Dismissal Procedures (Updated April 2022)

A. Enter campus from the East Parking Lot (the new lot between the new school and the original BES campus).

B. Drive around behind the school using the gravel loop behind the playgrounds in a single file lane. Please remain on the gravel drive until 3:00 so as not to block our front driveway before then.

C. Enter the front loop, and separate into two lanes. Once your QR code has been scanned, please remain in that lane, as your child will be assigned to Lane 1 or Lane 2 according to where they were scanned.

D. Exit through the main drive onto FM 616.

E. Dismissal typically concludes around 3:45 PM. All students should be picked up by 4:00 PM at the latest. If you arrive later than 4:00 PM, you will be asked to come inside and sign out your student.

Thank you for helping to ensure the safety of our students, staff, and community members.

Campus Updates 09/07/2021

Welcome back!

Our campus theme this year is "Cultivating Kindness."

New Student Enrollment: New students must complete the enrollment documents, and provide the following information to the campus registrar: birth certificate, social security card, proof of residency (utility bill, mortgage, or lease agreement), updated shot record, and parent's driver's license.

Returning Student Registration: Parents will use their Parent Portal login information to access their student's accounts, to update their information, and to complete our annual campus forms. Forms must be completed by September 30th!

School Day: Our school day is from 8:00 a.m. to 3:30 p.m. Students must be on time each day, and stay for the entire school day in order to achieve Perfect Attendance. We understand that there are times when students must be absent due to illness or for medical appointments. When possible, please schedule appointments for as late as possible during the day, so that your student misses less instructional time. Additionally, students should bring a doctor's note to the school the day they return from an absence in order to excuse the absence.

Meals: Breakfast is served daily, and is free of charge for all students. Students wishing to eat breakfast should arrive on campus no later than 7:45 a.m. so that they have time to eat before reporting to their homeroom class to begin instruction at 8:00 a.m. Lunch is also served free of charge to all students. The lunch menu can be found on the district website, and is updated monthly.

Dismissal: All grade levels dismiss at 3:30 p.m. daily. Students have two options for dismissal: bus rider or car rider. Let your student's teacher know how they will get home daily. Changes must be submitted in writing. Please do not call the office and request a change unless it is an emergency, as this can pose a safety concern to our students. It is preferable that you email the teacher, or send a note with your student if a change is needed.

School Supplies: For the second year in a row, Tidehaven ISD will be purchasing all necessary school supplies for our students. Parents will need to supply a mesh or clear backpack, and we will take care of the rest.

Health and Safety: While we anticipate returning to a more "normal" school routine this year, there are a few things we will continue to do to ensure the health and safety of our staff and students.

Parents should screen students each morning before school. If your student has a fever, or any other signs or symptoms of illness, keep them home.
We will continue to provide hand sanitizer to students as they enter the building in the mornings, and throughout the day within the campus.
We will also continue to disinfect classrooms periodically throughout each day.
Our water fountains will continue to be covered, so students will need to bring water bottles daily. (We do have bottled water for sale in the office for $1 per bottle.)

Visitors: We may continue to limit visitors on campus at certain times. These will be communicated to you via the campus website. If you have been in close contact with anyone exhibiting signs and symptoms of COVID-19, or you yourself have had symptoms or have been diagnosed with COVID-19 within the last 10 days, we ask that you not come on campus.